Proposed finishes for photographs
We offer 4 types of framing for photographs (in addition to the print itself):
Black wood frame
For the formats 10x8, 12x8, 12x9, 14x14, 20x14, 20x16, 20x14, 20x20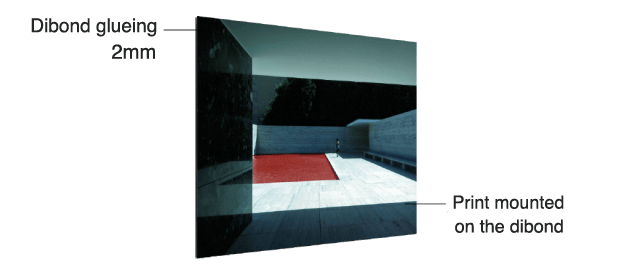 The photograph is delivered mounted in a flat black wood frame, with a mat allowing to highlight the photograph. A 2 mm mineral glass with polished edges covers the photograph.
Regarding the size of the frames, you will find below an overview table of the frames sizes according to the formats available on the website:
| Frames size | Size of the related photographs |
| --- | --- |
| Framing 11x14 | 10x8, 12x8, 12x9 |
| Framing 24x24 | 12x12 |
| Framing 20x24 or 24x30 | 20x14, 20x16, 20x14 |
| Framing 24x24 | 20x20 |
| Framing | |
Aluminium mounting
An elegant and refined finish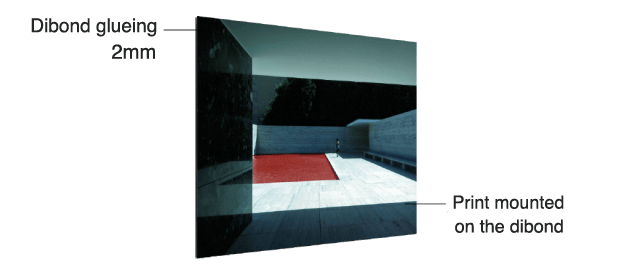 The print is mounted on an aluminium plate (of 1mm for the small formats and 2 mm Dibond for the large formats).
The aluminium stiffens the photograph and guarantees its conservation over time.
At the back of the aluminium plate, hanging bars or a subframe are inserted, allowing to hang the photograph easily.
Floater frame
Mounting available for formats 30" or bigger

The mounted print is inserted within a frame called floater frame, leaving a space between the photograph and the frame.
This option is the favorite one of museums all over the world.